Is your Business ready for what comes next?

 "It doesn't get much better than a moment of delight on social media."

For most businesses, social media engagement seems like a slam dunk strategy. Everyone should be doing it, right? But it certainly comes with its blind spots and questions.

One of the quickest and easiest ways to set yourself apart on social media is simply to reply to all your customers, all the time. A helpful and happy response will invariably propel you ahead of the curve. All it takes is engaging with the people who want to engage with you.

Eighty-eight percent of brands do not respond to messages that need a reply. Simply by engaging with your customers and clients, by engaging with the people who want to engage with you, be among the elite twelve percent.

JMD Live ONLINE BUSINESS CONSULTING can help you do just that. Here are some tips that you can implement today.

Social media engagement is public

Social media engagement allows you to naturally amplify your brand's voice and tone. Social media engagement allows you to propel your interactions front-and-center before a larger audience.

Traditional private one on one private interactions like email are fine, but with social channels like Twitter, these interactions can be public, at least to start. The same goes for engaging with your audience in Instagram comments or Facebook reviews.

You are already wow-ing your private audience in other channels like email and live chat! With social media, the awesomeness you are delivering becomes visible to everyone. Those amazing audience interactions that create strong word of mouth marketing for you are now amplified to a much larger audience.

Existing and potential customers get to see first-hand that you are responsive and actively supporting your products and services.
Social media engagement is fast and focused

You can deliver delight very fast and in a focused way, chatting with your audience about specific topics and campaigns or helping solve problems that they are facing.

Focusing on the short and sweet, something magical happens: the barrier to entry for your audience drops dramatically. They now have an easy way to converse with you, anytime. Focusing and specific topics mean you can reply faster and engage deeper with your audience.

Faster responses equal happier customers, which equals more ROI. Happier customers and clients are the one big factor that affects any bottom line: faster responses generate revenue for all brands.

Because of its fast and friendly nature, social media is often preferred over other channels of getting in touch. The more and faster you respond to your audience, the better and faster prospective customers and clients learn that social media are great places to connect directly with both, you and your brand.

Social media is where your customers are.

Today, social media is where your customers are. You can achieve a huge scale of engagement by being responsive on social media.

A vast majority of your audience of your prospective customers and clients are on social media throughout the day. It is where they are at and where it often makes the most sense for them to reach out and get in touch. Today, people spend most of their waking hours staring at screens.

Let it be known that people spend an average of nearly four hours a day consuming media on a screen. A growing percentage of that viewing happens on smartphones and apps.

What are you waiting for?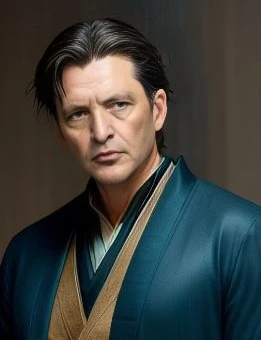 Michel Ouellette JMD, ll.l., ll.m.
Systemic Strategic Planning / Regulatory Compliance / Crisis & Reputation Management

Skype: jmdlive
Phone: 1. 613.539.1793
Email: jmdlive@live.ca
Web: https://www.jmichaeldennis.live/

Michel Ouellette / J. Michael Dennis is a Former Attorney, a Trial Scientist, a Crisis & Reputation Management Expert, a Public Affairs & Corporate Communications Specialist, a Warrior for Common Sense and Free Speech.

Follow JMDlive on:
JMD Live Online Business Consulting, Twitter, LinkedIn, Facebook, Mastodon, Tumblr, Instagram, jmichaeldennis.ca