AI can fight the climate crisis and fuel a renewable-energy revolution. It could also kill countless jobs or incite nuclear war.
The last few months, among many other advances, OpenAI's ChatGPT smashed records to become the fastest-growing consumer application of all time, achieving one hundred million users. No one knows for certain what is going to happen next with AI. There is too much going on, on too many fronts, behind too many closed doors. However, we do know that AI is now in the hands of the world, and, therefore, the world seems likely to be transformed. Such transformational potential is since AI is a general-purpose technology, both adaptive and autonomous.
AI is one of the few practical technologies that may allow us to re-engineer our economies to achieve Net Zero. However, even if AI leads to great economic gains, however, some may lose out. A paper from Open AI estimated that almost one in five workers may see half of their tasks become automatable by large language models. AI also offers worrying new tools for propaganda. Can our democracies resist torrents of targeted disinformation? Currently, AI is inscrutable, untrustworthy, and difficult to steer.
Perhaps most concerning, AI might threaten our survival as a species. For a start, the rapidly advancing, uncertain, progress of AI might threaten the balance of global peace. If you think that AI could never be smart enough to take over the world, please note that the world was just taken over by a simple coronavirus. AI might immiserate or even eliminate humanity by initially working within existing institutions. An AI takeover might begin with a multinational using its data and its AI to find loopholes in rules, to exploit workers, to cheat consumers, gaining political influence, until the entire world seems to be under the sway of its bureaucratic, machine-like power.
What can we do about all these risks?
What we need is new, bold, governance strategies to both address the risks and to maximise AI's potential benefits. We want to ensure that it is not only the largest firms who can bear a complex regulatory burden. Current efforts towards AI governance are either too lightweight or too slow. We need mechanisms for international cooperation, to develop shared principles and standards and prevent a "race to the bottom". We need to recognise that AI encompasses many different technologies and hence demands many different rules. Above all, while we may not know exactly what is going to happen next in AI, we must begin to take appropriate precautionary action now.
JMD
Free Speech Absolutist
Personal & Corporate Fixer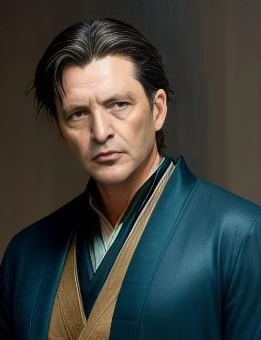 Michel Ouellette JMD, ll.l., ll.m.
Systemic Strategic Planning / Regulatory Compliance / Crisis & Reputation Management

Skype: jmdlive
Phone: 1. 613.539.1793
Email: jmdlive@live.ca
Web: https://www.jmichaeldennis.live/

Michel Ouellette / J. Michael Dennis is a Former Attorney, a Trial Scientist, a Crisis & Reputation Management Expert, a Public Affairs & Corporate Communications Specialist, a Warrior for Common Sense and Free Speech.

Follow JMDlive on:
JMD Live Online Business Consulting, Twitter, LinkedIn, Facebook, Mastodon, Tumblr, Instagram, jmichaeldennis.ca